Thursdays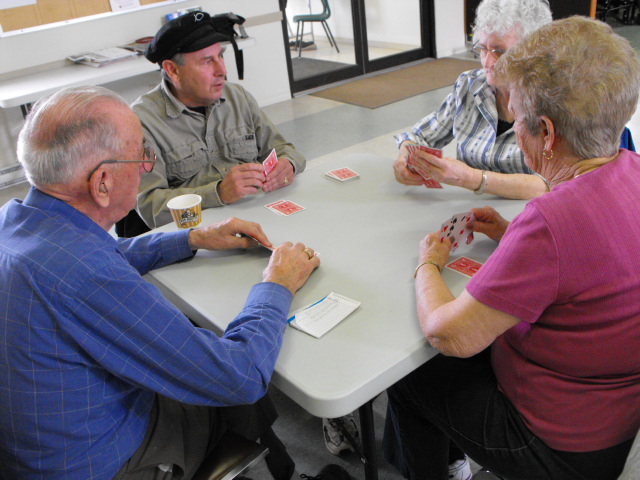 9:30 am – Bridge
Bridge has become a favourite at the Centre. Come and find tables of players hoping to make that extra point.
11:30 am – Tai Chi
The graceful movements of people gliding through dance-like poses as they practice Tai Chi are compelling. These gentle movements improve stress reduction, flexibility and balance. Jane Achen heads the Tai Chi Class on Thursday afternoons which many members enjoy. There is a $8 surcharge for her time & skill.

Jane has been practicing Tai Chi for sixteen years and has been teaching for fourteen. Usually about twelve people come to this class, so there is room for more. Students must be members of the Sussex and Area Senior Centre.